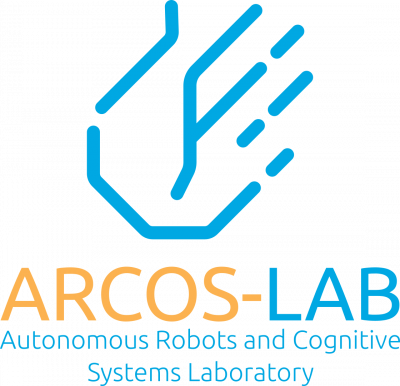 This is the wiki of the Autonomous Robots and Cognitive Systems Laboratory hosted at the Electrical Engineering Department and the Engineering Research Institute, at the University of Costa Rica. This laboratory is directed by Federico Ruiz.
All information associated with the lab activities will be eventually documented here. This wiki is a work in progress and some parts of it may be missing.
If you are interested to be part of our work group and help us in all the great projects we are working on, send an e-mail to our admissions mail: coordinacionarcoslab@gmail.com with your name, phone number, profile picture, CV and answers for the following questions:
University?
Major or Career?
Experience in prototyping? (Hardware knowledge)
Experience in programming?
Experience in robotics?
Interest in ARCOS-Lab?
How did you find us?
Projects that you had worked in
If you have any question, do not be afraid to ask. All ARCOS-Lab members will be glad to help you. You can contact us by e-mail, or you can come to our Laboratory at the Engineering Research Institute, Ciudad de la Investigación.
You can follow our work on: